Transportation of Different Types of Hazardous Goods
Manufacturing
Courier Services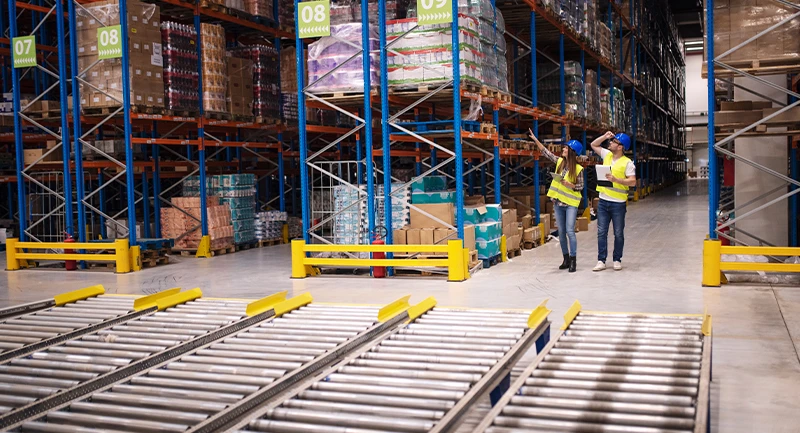 Here's a complete lowdown on how our team of experts at TVS Rico handle dangerous goods and an overview of the transportation of different kinds of hazardous goods that we have safely executed.
At Rico, our well-trained staff and years of experience enable us to handle and transport hazardous goods with the highest standard of service that is fully compliant with UK/EU rules and regulations. We are fully equipped to handle, store and distribute all 9 UN classes of Dangerous Goods. Our service centres employ highly trained staff and access DGSA's 24 hours a day, ensuring that all movements are fully compliant with all regulations, including ADR and The Transport of Dangerous Goods and the use of Transportable Pressure Equipment Regulations.
RADIOACTIVE TRANSPORT
We take extreme caution with regard to the safe transportation of radioactive materials. Our bespoke service is fully compliant with all UK/EU regulations. Over the years, we have handled over 17,000 radioactive movements through our network, supported by our highly experienced and qualified team. These requirements include delivery at any time, day or night deliveries, consolidated trunking of radiopharmaceuticals and storage of same.
Our specialised team undergo vigorous and ongoing training, ensuring that we are always up to date and fully compliant.
EXPLOSIVES TRANSPORTATION
We are authorised to carry 'in-scope' explosives, and therefore the transportation of explosives is handled by our EX II vehicles. With over 30 years of experience in transporting explosives, TVS is considered a reliable name in the hazardous materials carriage and distribution business.
We also have expertise in the transportation of explosives such as fireworks and pyrotechnics.
ADR DISTRIBUTION
ADR stands for Accord Dangereux Routier, the EU directives concerning the transport of Dangerous Goods. It is applicable within all countries that have adopted the ADR convention in their legislation, including the UK and Europe. Our qualified, trained staff and range of trucks make it possible to cater to every type of dangerous goods transportation nationwide.
We provide nationwide support and guidance in all matters related to handling, storage, transportation and distribution of dangerous goods. Our knowledge, experience and resources make us an ideal partner as your organisation's ultimate transport solution.
News
Commonwealth Games 2022 – Birmingham
July 27, 2022
Read More
Subscribe to our mailing list to get our regular updates