Commonwealth Games 2022 – Birmingham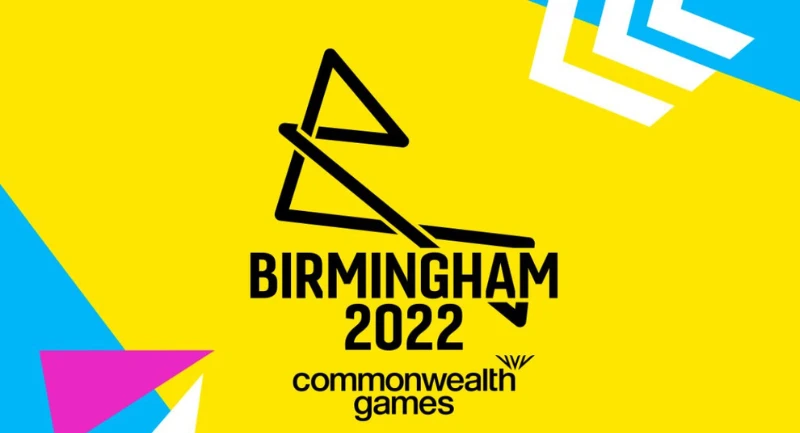 The Birmingham Commonwealth Games commences with the Opening Ceremony occurring on Thursday 28th July.  In reality, the Games are being held at multiple venues across the Midlands, with traffic management measures and an increased risk of traffic delays around the venues to be used.
We will be publishing Customer Update about the Games' impacts through our Service Alerts Comms Portal.  If you do not already receive these custom alerts can subscribe to receive them so that you remain informed and updated.  – Click to subscribe here
If you are servicing jobs from or to the Midlands area or the Birmingham City centre area, please be advised of the below information:
On Thursday 28 July 2022, Alexander Stadium will kick off the Birmingham 2022 Commonwealth Games with the Opening Ceremony.
Plans have been put in place to protect access for residents and businesses during the Games. The ceremonies will see more than 40,000 people travelling to Perry Barr, Birmingham across all four sessions. To ensure this runs as smoothly as possible, there will be some additional traffic management measures in Perry Barr including the closure of the A34 southbound from the Scott Arms to Perry Barr Station.
When is this happening?  Traffic management and parking measures come into place in Perry Barr from Friday 22 July to Wednesday 10 August. Additional measures will be in place from 1500 – 0030 on Sunday 24 July, Tuesday 26 July, Thursday 28 July and Monday 8 August.
What does this mean for you? On the four days of rehearsals and ceremonies only, the additional measures are:
A34 southbound will be restricted to local access, Games traffic and local buses only from the Scott Arms to Perry Barr Station
Aldridge Road will be restricted to only allow access to residents of the road, businesses, Games traffic and local buses only in both directions
There will be no right turn from Walsall Road onto Aldridge Road, except for residents of the road, businesses, Games traffic and local buses
Vehicles will only be able to turn left turn out of Rocky Lane onto the A34
There will be no access into Perry Avenue from the A34 southbound or access out of Perry Avenue A34 southbound
Additional Vehicle Check Points will be in place on the A34 and Aldridge Road
Advice for express transport and delivery organisations. With the road closures and thousands of people travelling to Alexander Stadium, the area will be exceptionally busy. Follow these top tips:
Where possible do not travel within or through the area on the four ceremonies days (Sunday 24 July, Tuesday 26 July, Thursday 28 July and Monday 8 August).
If you do need to travel within or through the area, please do so before 1500.
If travelling into Birmingham City Centre from the M6, please exit at Junction 6 and use the A38.
If travelling into Birmingham City Centre from the M5, please exit at Junction 3 and use Hagley Road.
Please allow extra time for your journey, follow VMS and signage and instructions from marshals.
Deliveries in Birmingham City Centre – Deliveries will only be possible between midnight and 7 AM from Wednesday 27 July to Monday 8 August on the following roads Rear of Council House, Lower Colmore Row, Waterloo Street, Bennetts Hill, Temple Street, Lower Cannon Street, Ethel Street, Lower Temple Street, New Street and High Street.
Traffic management measures
A range of temporary traffic management measures have been implemented under Local Area Traffic Management and Parking Plans (LATMP)
They will be in operation on the competition days held at the venue, as well as on any other days as required to support venue operations.   These may include (but not limited to) the following:
Parking restrictions and changes to local access around venues;
Restricted turns and/or road restrictions
Diversion routes
Kerbside waiting and loading restrictions
Event-specific signage and messaging to support transport movement within the area of the venue
Suspension or relocation of bus stops/services
Extensions to bus lane operational periods
Traffic signs and line markings
Controlled Parking Zones to provide a consistent parking restriction around the venue, whilst allowing access for freight deliveries, residents and businesses.
Temporary Traffic Regulation Orders & Temporary Traffic Road Notices to introduce and allow enforcement of any proposed on-street parking measures, waiting/loading restrictions, reduced speed limits, prohibited vehicle movements, and introduce road restrictions as required through the LATMP detailed design
There will be increased police patrols and security arrangements in place around venues, throughout the period of the Games.
Increased risk of traffic led to congestion delays
There will be an increased risk of congestion delays around venues and across Birmingham City centre. The busiest times will be just before and just after the events take place. – You can find the full event schedule and session timings HERE.
The road network across the area is expected to be extremely busy and experience additional congestion and delays, including for vehicles passing through the area on the region's motorway network, which is framed by the M5-M6-M42 motorway box around Birmingham.
Collection and delivery times may be subject to delay throughout the period of the Games, as couriers take longer to complete journeys and access the Service Centre.
Collection or delivery to Birmingham City centre and around other Games venues may be subject to longer delays.
Collection or delivery to Birmingham suburbs and other Games venues may be subject to delays as a result of increased congestion on roads into and out of venue areas.
We may not be able to meet customer scheduled delivery times as a result of the disruptions to the road network.
The West Midlands motorway network is expected to experience higher traffic volumes and congestion delays.  There will be an increased risk of delay to jobs travelling to or through Games venue areas.
Sameday jobs passing through the West Midlands motorway network to get to other UK destinations may be subject to delay as they traverse the M5, M6, M40, or M42 motorways.
There is an increased risk of security alerts, which may lead to additional road closures and disruption.
Additional information
We have published a Customer Information document about the Games, containing more detailed information about Games events, venues, road management and security plans, potential service risks, mitigations and contingency measures, copies of which are available upon request from your primary TVS SCS contact.  In addition, we will publish this document to the TVS SCS website shortly and will issue further comms containing the link to this document.
Useful links
News
Transportation of Different Types of Hazardous Goods
March 3, 2022
Read More
Subscribe to our mailing list to get our regular updates