Advantages Of In-Night Stock Delivery
Retail
Spare Parts Logistics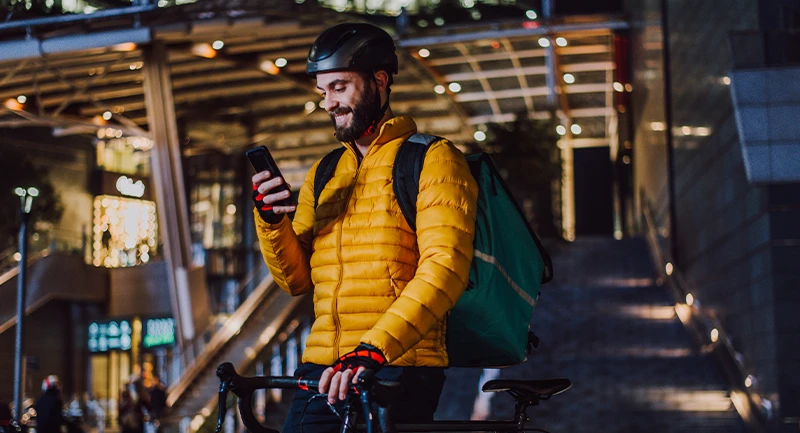 Our client is a high-quality casual lifestyle fashion brand that consistently scrutinises the logistics and supply chain structure to improve efficiency. The iconic brand aims to become the most sustainable listed global fashion brand by 2030 TVS Supply Chain Solutions supported the transition from the traditional daytime delivery of stock to an in-night delivery model, where replenishment stock is delivered to the store pre 0700.
Collecting stock from the clients distribution centre, we deliver to over 200 stores across the UK with almost zero disturbance to the shop floor. Our barcode scanning capability ensures all deliveries and the collection of returns and inter-store delivers are scanned in providing a complete audit. Data is transferred via system integration with Superdry enabling real-time information to be visible online and via email and SMS notifications. This scanning procedure also ensures that the correct packages are collected and delivered. Avoiding the delays caused by misrouting.
Challenge:
Rising delivery costs

Disruption to staff from daytime replenishment deliveries

Delays in replenishment deliveries leaving Click and Collect customers frustrated 

Customers in-store experience interrupted by daytime deliveries and lack of a full range as the store opened
The advantages of in-night delivery over the traditional daytime delivery model are extensive, ranging from reducing costs and emissions to improving customer experience.
Conclusion:
We developed a bespoke solution built around dedicated DBS approved drivers, clear access policies that cater to our clients needs through better logistics, better IT capability, customer service, timely delivery, and cost optimisation.
News
Because Delivery Counts
March 3, 2022
Read More
News
An Accountable Technology Services Partner
March 3, 2022
Read More
Subscribe to our mailing list to get our regular updates